Grinding

The edges of a cut-to-size glass sheet are characterized by a sharp and irregular shape. The glass is subjected to mechanical processing called grinding to remove this defect and get carefully prepared edges. A ground edge is one of the basic conditions necessary in the case of glass intended for use.
The main advantage of glass processed in this way is its safety. Microcracks may appear on the edges of glass sheets during the cutting process. Edge grinding significantly reduces the resulting risk of breakage due to an increase in internal stress caused by mechanical force (deflection or impact of the glass unit) or thermal stress, e.g. strong sunlight.
This type of processing is used in frameless doors, tabletops, furniture, glass shelves and other interior design elements.
Glass edges can be additionally polished after grinding in order to increase the aesthetic value.
Maximum glass size: 3300 x 2000 mm
Minimum glass size: 200 x 200 mm
Glass thickness: 3 - 50 mm
Type of grinding: matt, polished
Cut type: C-edge, F-edge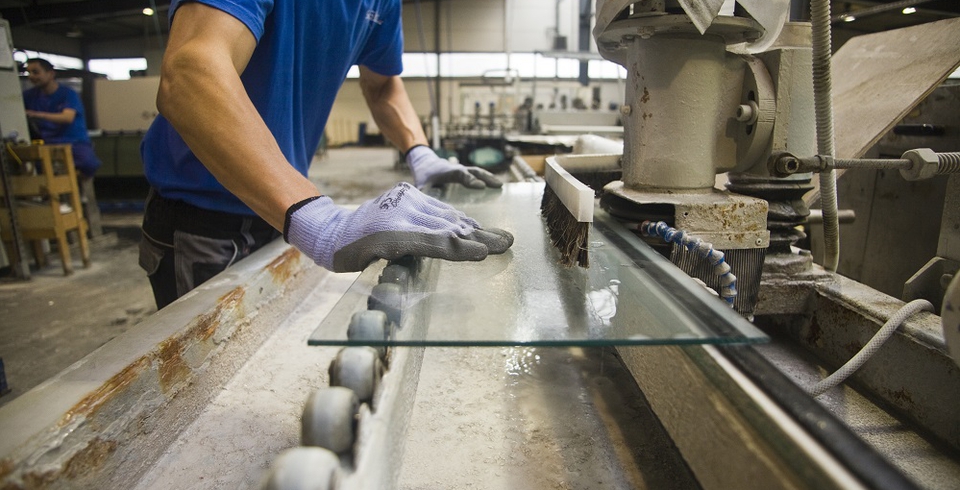 Production order processing department