Sandblasting

Sandblasting is one of the methods of decorating glass. This technological process involves removing the top layer from glass surface with an abrasive under pressure. The elements that should remain translucent are protected during the process with a screen.
The depth of sandblasting and the degree of translucency of glass change depending on the intensity of the air stream and the applied abrasive. The entire process of glass matting is carried out using an automatically controlled computer.
By using this technique on the surface of the material, we get matt, decorative patterns and motifs that can create specific shapes, both simple and very sophisticated ones. We offer high repeatability of sandblasted designs and we create them taking into account the wishes of our customers.
Sandblasting can be applied on regular, laminated and tempered glass.
Sandblasted glass has many applications, mainly in the construction sector and interior design. It can be used as a decorative element in balustrades, shop windows, glass doors, partitions and glazing.
Maximum glass size: 2500 x 2000 mm
Minimum format dimensions: 100 x100 mm
Glass thickness: 3 - 40 mm
The shape of a pane or format: any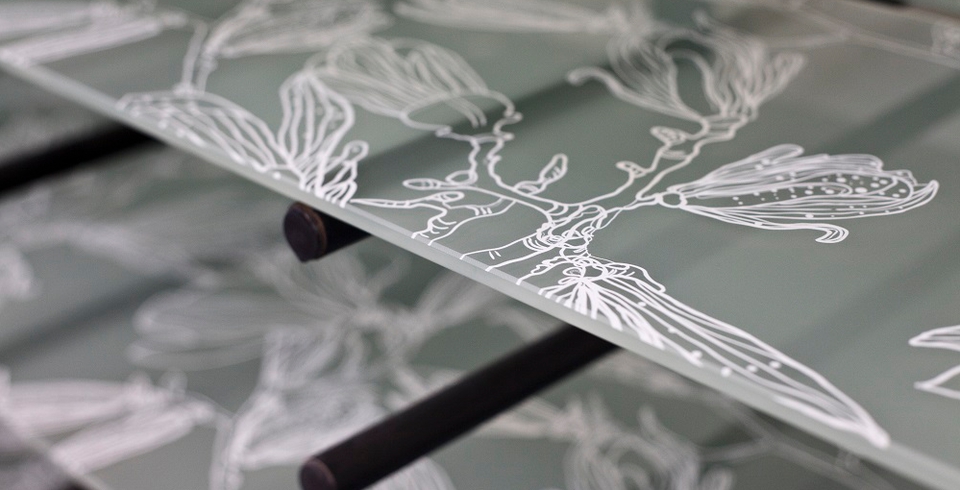 Production order processing department