Laminating

Laminating glass is a deliberate action to create safe glass by strengthening its structure. It consists in joining together at least two glass panes with one or more special films placed between them. The whole process takes place in a specialized furnace, which, in addition to high temperature, also creates a vacuum that guarantees permanent adhesion of the sheet to the joining film and the absence of air bubbles in the laminate. This process prevents fragmentation of broken glass into elements that could pose danger to life or health.
We use the EVA film to laminate glass. The advantages of this film include excellent transparency and durability, protection against UV radiation, increased sound insulation, resistance to temperature changes and humidity. Thanks to these properties, this film can be used in both internal and external constructions.
We produce laminated glass with different parameters and different resistance depending on the set, i.e. the number and thickness of individual glass sheets and EVA films. From classic glass protecting against injury to more durable protective and anti-burglary variants.
Apart from its safety, an important distinguishing feature of laminated glass is its aesthetic value. We can use an unlimited number of designs, graphics as well as film with LED lights and interactive film in laminates. Moreover, numerous types of glass can be combined using lamination, including mirrors.
Maximum glass size: 3200 x 2200 mm
Glass thickness: 3 - 19 mm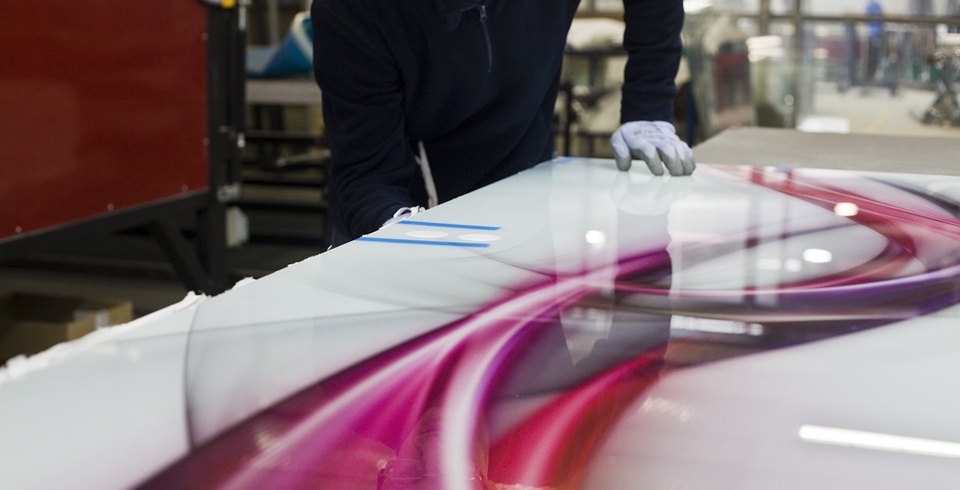 Production order processing department